Administrative, Fiscal, and Scientific Support
TUTSI's Administrative Core provides administrative, fiscal, and scientific support to Junior Faculty Investigators (JFIs), senior faculty mentors, research core facilities, and collaborative researchers. The Core's main functions include: providing personnel for effective fiscal and administrative management of all TUTSI components; providing JFI mentorship from senior faculty mentors and the Institute Director; organizing seminars and research-in-progress meetings; conducting evaluation of JFIs with members of the Internal Advisory Committee (IAC) and External Advisory Committee (EAC); coordinating and supporting pre- and post-doctoral training programs in clinical, translational and implementation research; evaluating the success of our mentoring plan and overall program; and coordinating communication and interaction with NIGMS program staff.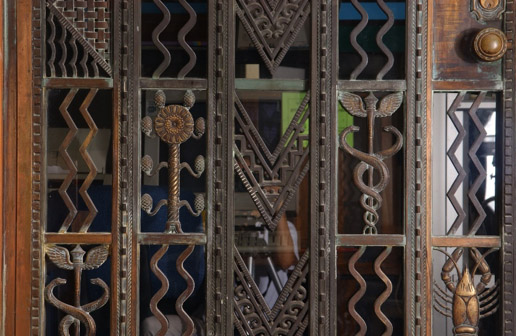 Clinical, Laboratory, and Statistical Support
The Clinical Research Core provides clinical, laboratory, and statistical support to the TUTSI junior investigators and other clinical investigators, and is comprised of three components: Research Clinics, Clinical and Biochemical Laboratories, and a Methodology/Biostatistics Unit.
Research Clinics
The TUTSI research clinics provide the resources to assist TUTSI investigators, as well as the larger clinical research community at Tulane, with study protocol development and IRB submissions; study participant recruitment; and clinical research space, equipment, and trained and certified staff to support clinical visits, data collection, intervention development and delivery, and quality assurance and quality control programs.
Tulane University Office of Health Research (OHR)
The OHR is a community-based clinical research facility located in downtown New Orleans and co-directed by Drs. Jiang He and Jing Chen. The OHR is equipped with a clinical laboratory, examination rooms, conference rooms, a dietary interview room, an intervention room, a kitchen, secured data storage rooms, a freezer room, and staff office space. It houses several NIH-funded studies, including the Chronic Renal Insufficiency Cohort Study (CRIC), the CRIC Gut Microbiome and Metabolome Ancillary Study (CRIC GUT), the Systolic Blood Pressure Intervention Trial (SPRINT), the Cardiovascular Inflammation Reduction Trial (CIRT), and two current TUTSI junior investigator projects (Sodium Lowering and Urinary Protein Reduction Trial [SUPER] and A Clinical Trial of Low-Carbohydrate Dietary Pattern on Glycemic Outcomes)
Bogalusa Heart Study (BHS) Research Clinic
The BHS Research Clinic is a clinical research facility located about 70 miles north of New Orleans in the community of Bogalusa, LA that supports the Bogalusa Heart Study, one of the longest running studies of a biracial, semi-rural community in the South. This 7,000 square foot facility contains exam rooms, kitchens, lab and freezer space, and staff offices.
Community Health Centers
TUTSI is supporting the development of a network of community health clinics to serve as a foundation for implementation and health disparity research.
Clinical and Biochemical Laboratories
Office of Health Research
The OHR's 500 square foot clinical laboratory and the Department of Epidemiology's 800 square foot biochemical lab support phlebotomy work, sample processing, storage, shipping, molecular analyses, and multiplex biomarker assays.
Vascular Center
The Vascular Center is equipped with a new Philips Affiniti 70 ultrasound system, which provides excellent image quality and cutting-edge imaging technologies, such as PureWave crystal technology, precision beamforming, tissue specific presets (TSP). Currently, the available cardiovascular techniques in our center include:
Doppler imaging of the carotid and vertebral arteries
Doppler imaging of the upper extremity arteries
Doppler imaging of the lower extremity arteries
Doppler imaging of the heart
Doppler and elastography imaging in parenchymal organs such as the liver and kidney
Other: Physiologic tests for peripheral arteries (ABI, TBI, FMD etc.)
In addition, the Vascular Center also has multiple quantitative analytic applications available in the QLAB10.7 advanced ultrasound package, which provide many functional parameters of the cardiovascular system, such as strain, strain rate, elasticity, etc. The image post-processing quantification tools in QLAB10.7 package include the following applications:
Intima Media Thickness (IMT)
Strain Quantification (SQ)
Automated Cardiac 2D QuantificationA.I. (a2DQA.I.) and a2DQA.I. LA
Automated Cardiac Motion QuantificationA.I. (aCMQA.I.)
MicroVascular Imaging (MVI)
Freezer Farm
Biochemical specimen storage is provided by 12 ultra-low freezers, located at a hurricane-protected Freezer Farm at the Tulane National Primate Research Center. All freezers have 24-hour emergency power support and CO2 back-up.
Methodology and Biostatistics Unit
The methodology and biostatistics unit serves to support investigators in designing, executing, and analyzing statistically-sound studies by providing consultations on study design (including sample size calculations and power analysis); helping with designing data collection systems and instruments; providing data entry, management, and quality control services; and conducting statistical analyses and advising in data interpretation.
Collaborations
Clinical Research Core investigators collaborate with physicians and researchers in the School of Medicine, School of Science and Engineering, and others to initiate and conduct new research projects which produce pilot data for applications for larger NIH grants. In addition, we provide research infrastructure and resources to facilitate success of NIH-funded research studies. The collaborators include but are not limited to:
Nephrology
Cardiology
Internal Medicine
Endocrinology
Physiology
Pharmacology
Biochemistry
Vascular Surgery
Transplant Surgery
Contacts
Clinical Research Core Director – Jing Chen, MD, MMSc, MSc
jchen@tulane.edu
Clinical Research Core Co-Director – Lydia Bazzano, MD, PhD
lbazzano@tulane.edu
Clinical Research Core Co-Director and Methodology/Biostatistics Unit Director – Hua He, PhD
hhe2@tulane.edu