Tulane University Translational Science Institute (TUTSI)
Church-based Health Intervention to Eliminate Racial Inequalities in Cardiovascular Health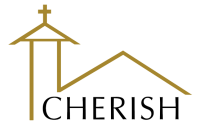 Why Is this study being conducted?
Louisiana has a high burden of cardiovascular disease, especially in the African American community.
The overall goal of CHERISH is to implement the American College of Cardiology/American Heart Association Guideline on the Primary Prevention of Cardiovascular Disease in the African American community to help eliminate cardiovascular health disparities.
We plan to utilize Community Health workers in African American Churches in New Orleans and Bogalusa to lead health related community programs.
What is Cardiovascular Disease?
Cardiovascular disease is the leading cause of death in the United States, and it is preventable with changes to lifestyle, stress management, and proper medical treatment.
Cardiovascular disease refers to a range of different conditions

Heart Attack
Stroke
Heart Failure
Arrhythmia
Peripheral Artery Disease

Ways to prevent cardiovascular disease.

Healthy Diet
Exercising Regularly
Regular Health Care
Reduce Blood Pressure, Glucose, and Cholesterol
Quitting Smoking
Increasing Social Support

CHERISH Planning Phase Goals

Collaborate with church leaders, community members, and healthcare organizations who are interested in decreasing cardiovascular disease in Louisiana's African American community.
Learn more about the barriers to making healthier lifestyle choices and accessing health care services.
Understand what things can be done to overcome these barriers.
Develop church-based health programs which can improve cardiovascular health in African Americans.
Build a long-lasting partnership with the community so together we can help make Louisiana a healthier place to live and work.
CHERISH Interest & Newsletter Form
Jiang He, MD, PhD, Primary Investigator
Thomas LaVeist, PhD, Co-Investigator
Keith Ferdinand, MD, FACC, FAHA, FASPC, FNLA, Co-Investigator
Marcia Ory, PhD, Co-Investigator
Jing Chen, MD, MMSc, MSc, Co-Investigator
Lydia Bazzano, MD, PhD, MPH, Co-Investigator
Jeanette Gustat, PhD, MPH, Co-Investigator
Katherine Mills, MSPH, PhD, Co-Investigator
Hua He, PhD, Co-Investigator
Lizheng Shi, PhD, Co-Investigator
Caryn Bell, PhD, Co-Investigator
Jodie Laurent, MPH, Senior Research Coordinator
Marilyn Jefferson Payne, Ed.D, LPC-S, LMFT, Church Recruitment Liaison